So let's run it down:
Kanye For President? If you've been living under a rock and don't know yes hip hop mogul and super producer Kanye West was actually on the presidential ballot. First of our communities to run for president. While many may have reservations for the purpose and timing of his candidacy. One must admit his actions are and have been historical in the hip hop community. Would you or did you vote for Kanye? Why? Why Not?
Ice Cube has endured a lot of backslash from his fans and some peers lately, since his sit down with the republican representatives and presented the Black America Contract. According to Cube he extended the invitation to both the democratic and the republican parties and the Democrat's response was; "They would address the concerns after the election" and the Republicans excepted the invitation and supposedly implemented  some of the inquiries into the infamous Platinum Plan.  Again many wondered bout Ice Cube's timing and motivation of his actions, Yet Cube's actions are also historical in the hip hop community. First hip hop artist to actually create and present an actual plan and contract with demands specifically for the black community. We saw a recent interview with Diddy and Charlemagne rally's  for new political party. We also notice he features a multitude of political programing on his station REVOLT TV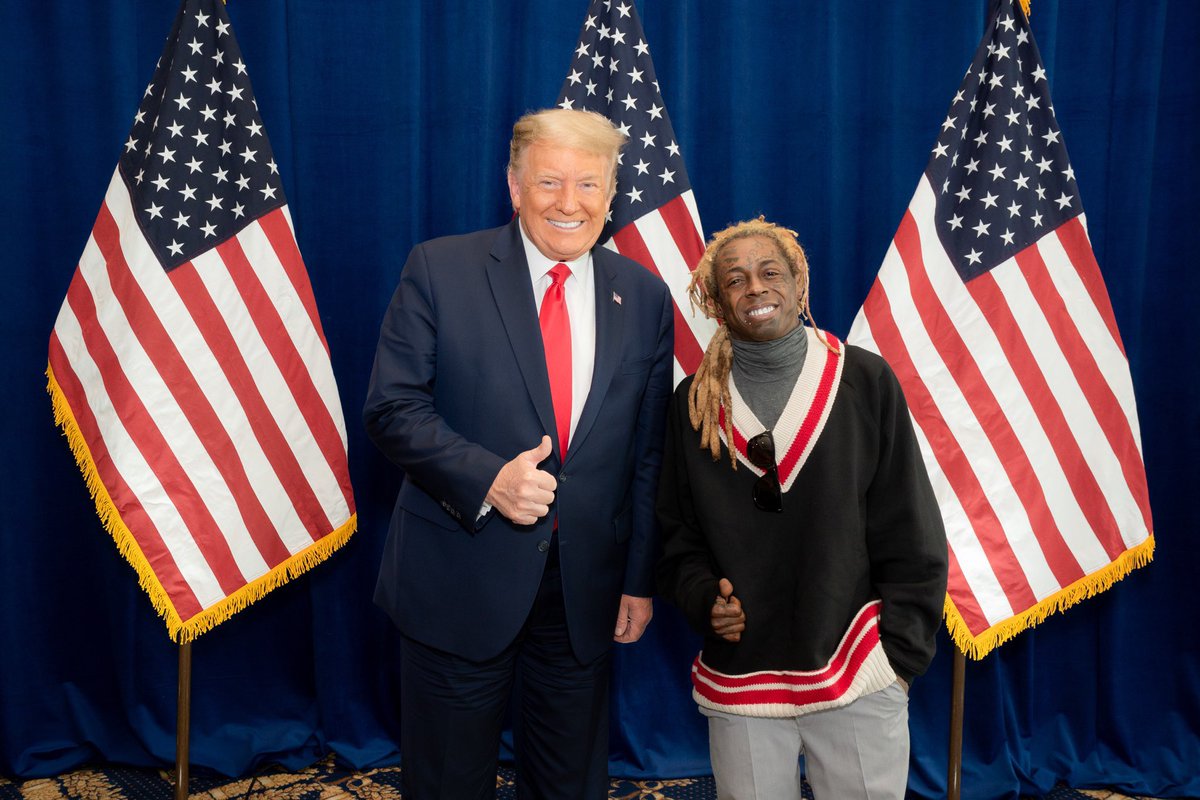 LIL Wayne and numerous others supported Trump and the republicans. Above is a picture from a post Lil Tunechi placed on Twitter, as far as he's concerned: "…Trump has made far more strides with criminal reform, the platinum plan is going to give the community real ownership, and he seems to feel assured that He listened to what we had to say. Ice Cube claimed the republicans sat down with him as well and after 50 Cent got a glance at the Biden tax plan he immediately took to Twitter with his response "
"WHAT THE F*CK! (VOTE For TRUMP) IM OUT, F*CK NEW YORK …The KNICKS never win anyway. don't care Trump doesn't like black people 62% are you out of ya fucking mind."
Now on the other end of the spectrum were the Biden/Harris supporters: Hip hop artist such as Jeezy, battle rap artist D.N.A. Jermaine Dupri, Eminem, and a host of others openly shared their support for the democratic party. The Beastie boys, actually granted permission for a political advertisement to use one of their songs for an ad.
About Author