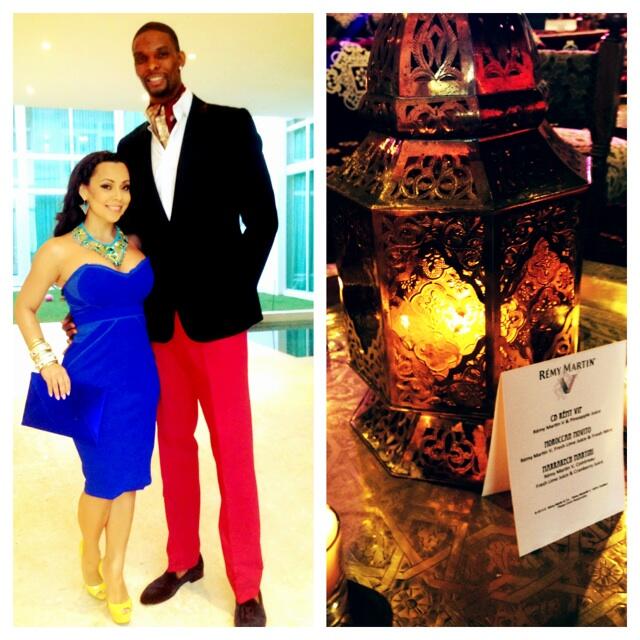 Chris Bosh of the Miami Heat celebrated his 29th birthday with his wife and friends a few nights ago at club Bamboo Miami, reports say the party was really nice.
The problem arisen when he and his wife Adrienne returned home from the party and realized their home had been invaded and burglarized for nearly half a million dollars worth of valuables, The kicker is reports say, the robbery took place  while their children, two babysitters, and another teenager were inside the home at the time. WTH?, How could that happen? Sounds like a inside job or someone was really upset they didn't get a invite.
According to the police report it didn't appear to be any forced entry and two doors in the home were unlocked.  "We are leaning on the side of this being an inside job," said Miami Beach Police spokesman Bobby Hernandez. We think its safe to say the the robbery had convenient timing.
According to TMZ … The robbers retrieved a number of items from the couples personal closet in their bedroom, some of the items includes watches, purses and rings, :12 watches worth $300,000, 2 rings $4,000, several purses $155,000, and $20,000 in cash…Click here to read more and see more pics from the party from >>>TheYBF
Related articles
About Author